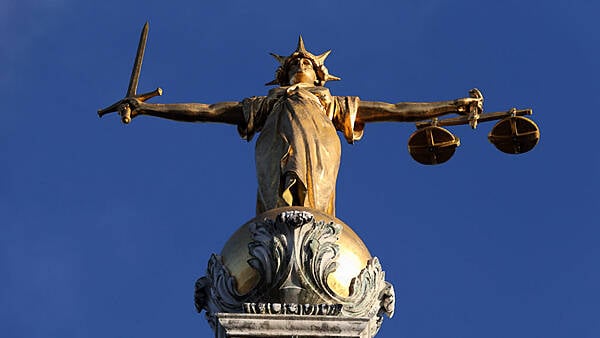 Declan Brennan
A postal worker who stole mobile phones from packages he was sorting has been jailed for nine months for breaching the terms of his suspended sentence.
In July 2021, Judge Melanie Greally imposed a two-year suspended prison sentence on Killian Kinsella for an offence of possession of €10,000 of cannabis for sale or supply.
The hearing at Dublin Circuit Criminal Court was told that Kinsella, of Elm Castle Court, Kilnamanagh, Dublin 24, was in a taxi driving through Lucan and ducked down when the taxi passed gardaí.
A garda noticed this and followed the taxi until it stopped at nearby shops on Griffeen Glen Drive. The garda noticed a smell of cannabis and spoke to Kinsella who seemed nervous and agitated.
The garda searched the car and found a cardboard box in the back footwell and found cannabis, later valued at €10,000, in the box. The court heard Kinsella had no previous convictions, had not come to garda attention and entered an early guilty plea.
Sarah Jane O'Callaghan BL, defending, told the court that Kinsella had amassed a drug debt due to a cocaine addiction which had spiralled out of control. She told the court that he was told to move the drugs to reduce the debt and he was not selling or dealing drugs himself.
She said prior to getting involved in drug use, Kinsella was an extremely talented football player who had a cap for Ireland. She added he was now working.
The court heard on Monday that three months after he received the suspended sentence, Kinsella was caught stealing packages from a post office sorting office where he was employed.
He was prosecuted at the Dublin District Court and pleaded guilty to eight charges of interfering with the post between October 21st and 25th, 2021, and one charge of possession of stolen property.
Garda Tom Balfe told the court that on foot of a complaint from An Post about phones going missing, gardaí observed Kinsella leaving the post office and getting into the passenger seat of a car. Officers stopped and searched the car and found some phones that had been taken from the post.
Ms O'Callaghan said Kinsella knows that he broke the trust of his employers, adding he was put under pressure to pay for the drugs seized in the original conviction.
Kinsella lost his job with An Post immediately, the court heard.
Judge Greally said it was very disappointing to see that Kinsella was engaging in crime within three months of receiving a suspended sentence.
She noted the strong family support and the fact that Kinsella has some potential to reform. She jailed him for nine months of the two-year period of suspension.